You know you want to invest in a hearing aid and improve your quality of life. But when you look at the options, it's overwhelming. When it comes to improving your hearing, there are thousands of different models on the market. It can be difficult to decide what's best for you and your lifestyle.
We've put together a list to help you find the best hearing aid for seniors. Walk through the steps below to narrow down your search field. Then take a look at some of our favorite providers to select the best hearing aid for your needs.
We know that with so many options, it can be difficult to be sure you've really selected the best one. Luckily, many of the best brands offer long trial periods to decide if your selection is truly a great fit. With this in mind, explore your options using our guide below.
CONSIDER YOUR UNIQUE NEEDS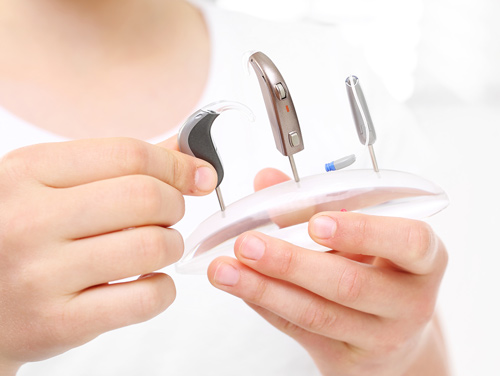 Before selecting a hearing aid, it's important to consider a few key questions to narrow your search field. First, do you prefer a unitthat is contained entirely inside the ear (including CIC, ITC, and ITE units), or a larger device that rests behind your ear? Behind the ear models tend to provide stronger amplification, while in-the-ear units offer a discreet design.
You can work with your doctor to determine just how much hearing help you need, and which sounds are most difficult for you to hear clearly. You may want to consider utilizing an online service to purchase your hearing aids, as these can be quite cost efficient. If you decide to utilize this option, make sure you're comfortable with the assistance they offer before you purchase.
Especially if it's your first time purchasing a hearing aid, make sure you will have the support you need to learn to use all the features of your new device. Ask a close friend or relative to walk through the selection process with you and to offer a second opinion on whether your new hearing aid is working for you.
THINK ABOUT SPECIAL FEATURES AND EXTRAS
Next, consider additional features would be helpful for you. This could include rechargeable batteries, environmental noise control, or wireless connectivity with cell phones or other devices.
Think about the types of sounds you're exposed to often. Do you spend time in crowded spaces, outdoors, or in locations with amplified sound such as a church or local performance? Knowing which types of environments you spend the most time in will help you prioritize the extras that will be most important to your lifestyle.
The best hearing aid for seniors will have easy-to-use add-ons, with benefits that improve your quality of life. While many features, such as directional microphones, are available across brands, some companies are highly ranked for their app experience or sound optimization algorithms. Think critically about which features you really need, as these add-ons can significantly increase your final cost.
DETERMINE YOUR BUDGET AND COMPARE OPTIONS
Finally, have an idea of your budget for hearing care, as pricing can vary widely. It's also a good idea to check your insurance policy to determine what coverages you may qualify for, if any. You may be able to negotiate a price down when making a purchase, but you'll need a clear idea of how much you can spend in order to get the best deal.
After you've narrowed your search to a few items, compare lengths of trial periods and warranties. Pay attention to support offered by the manufacturer or carrier, and the price of each unit to help make a final decision.
OUR TOP-RATED HEARING AID BRANDS
After you've narrowed your search with the questions above, find a trusted provider. We've considered a number of factors including customer reviews, pricing, and variety of options. These providers each offer a selection of both in-the-ear and behind-the-ear options and include great additional benefits. When you're ready to make a purchase, simplify your shopping experience by consulting a spouse or friend, and negotiating your price if possible.
Remember, your hearing aid may take some time to get used to. Give yourself a chance to adjust to its features and check in with your doctor if you're concerned about fit or sound quality.
Hearing Help Express: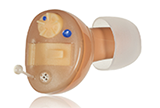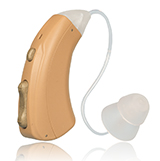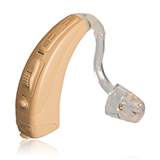 Hearing Help Express offers superior value for your money by providing excellent quality at a much lower price point than its competitors. A recent cost review conducted by hearingtracker.com found that the average price paid for a single hearing aid was $2,372. Hearing Help Express offers units starting as low as $299. Offering a 3-step fitting process, they can help you find a great digital hearing aid at a comfortable price.
Compare their 5 Hearing Aid Series today.
Oticon: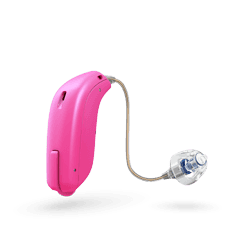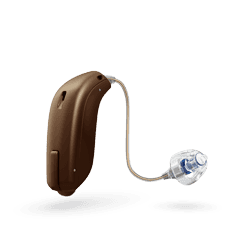 Rated highest in sound quality by Hearingtracker.com, Oticon offers an extensive range of products including 5 custom in-the-ear solutions in their Opn series. Many colors and styles offer a customized look to accompany their great features. Oticon also ranked highly in patient satisfaction on a recent HearingTracker.com survey, at 68%.
Explore Oticon options on their website or at your local audiologist's office.
Phonak: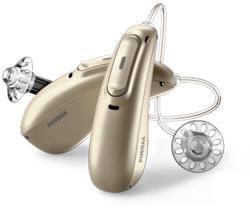 Highly ranked for reliability, rechargeability, and battery life, Phonak products make improving your quality of life a near-effortless experience. Their many hearing solutions pair with an app that allows you to customize your hearing support. Phonak offers a range of products for both first time and experienced users.
Take a look at their highly popular Marvel Series, which launched in 2019.
Widex: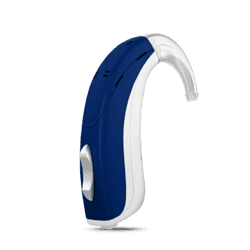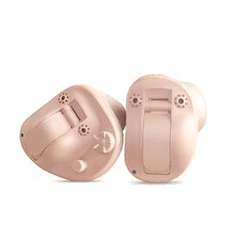 Widex occupies a unique space in the market, offering smart products that provide sound clarity in any environment. App pairing, rechargeable models, TV connectivity, and custom hearing aids set this tech-savvy provider apart. Their hearing aids receive excellent reviews for sound quality due to their ability to filter background noises for the clearest sound possible. The Beyond and Evoke models are some of the most popular hearing assistance products on the market.
Learn about their unique sound and explore your options.