How a Postcard Saved My Life
By Sheri Rowney
"Life can be full of coincidences; most provoke a feeling of surprise, occasionally a question: few you can look back on and say…Wow! that saved my life. This one was truly a miracle."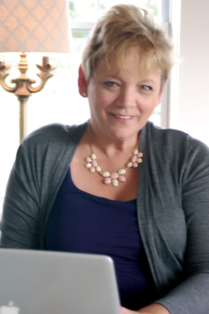 Sheri Rowney attended a Life Line Screening event on a whim, spurred by her interest in health and prevention. She thought the event was close by, convenient, and affordable. Needless to say, she didn't ever think the screening would save her life.
"I had considerable blockage in my carotid arteries, and no symptoms. Thanks to Life Line Screening for sending me the postcard that probably saved my life."
After her screening, Sheri consulted a doctor at the prestigious Vanderbilt UMC in Nashville. After a series of tests, which confirmed the Life Line Screening findings, she also discovered that she had calcified plaque in her coronary arteries, the arteries surrounding her heart.
Sheri was shocked because she'd had no symptoms and felt well, but during an ultrasound stress test she struggled to breathe and the doctor recommended she have a heart catheterization right away. All of this in just a matter of days!
Cardiac bypass surgery followed, and luckily, Sheri is doing well. She credits her faith for getting her through, and thanks to Life Line Screening, her doctors, her husband, and her family and friends for being there for her at each step.
To read her entire story, click here: https://healthandwellnessnashville.com/4117-2/
Special Offer for Senior Care Nation!
Just for our readers at Senior Care Nation we are offering you an exclusive deal with the best screening company in the country, Life Line Screening.
5 Screenings For Only $149 – save 50%
Normally $330
Schedule Online or Call Toll-Free 
800.718.0961
• Carotid Artery Screening (Plaque)
• Peripheral Arterial Disease Screening
• Abdominal Aortic Aneurysm (AAA)
• Atrial Fibrillation
• Osteoporosis Risk
Did you Know For 4 out of 5 people who have had a stroke, the first symptom of any illness is the stroke. 80% of strokes and heart disease can be prevented. — American Heart Association