Life Line Screening Review
With the advancements in modern science, preventive health screenings have become incredibly accurate. With the help of diagnostic tests such as ultrasonography, EKG, and various blood tests, they help people understand their risk factors for a lot of chronic diseases. And out of all the health screening companies out there today, Life Line is simply one of the best when it comes to orienting people with some of the major health risks. With over 27 affordable, preventive health screening test, they have, for years now helped thousands of people (with 62,000 in 2017 alone) have a better understanding of what can affect them later on in life. As most of the Life Line screening tests are primarily for people above the age of 40 and 50, they have done a phenomenal job in improving health outcomes.
Lifeline Screening Reviews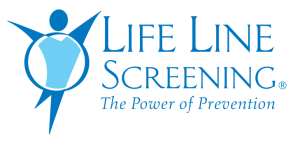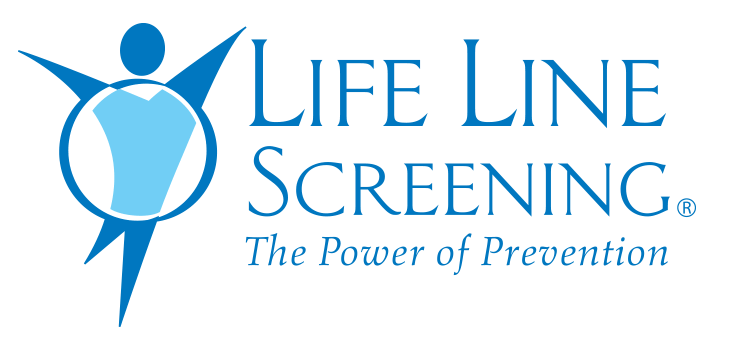 Price: Starts at $149 (SCN Special)
Currency: US
Screening Variety

Screening Methods

Price

Customer Service

Effectiveness
Overall Rating
Life Line Screening conducts health screenings within communities at places like community and senior centers, places of worship, civic centers and some businesses. Get screenings for things like chronic kidney disease, cholesterol, atrial fibrillation and more.
Life Line Screening: A Brief History
Established in 1993, Life Line Screening was conceived with the sole purpose of reducing health risks such as diabetes and heart diseases in the elderly by conducting their preemptive screening at an earlier age.
The Centre for Disease Control and Prevention had once stated that over 100,000 lives could have been saved or rather, their mortality improved if a preventive screening was conducted. So, with this very motto of saving lives in mind, Life Line Screening offers a variety of tests to knip the possibility of future disease in the bud.
Over the years, Life Line Screening has grown to serve not just some of the major Medicare beneficiaries but some advanced care planning services as well. They have also assisted medical research centers with the help of their innumerable case studies (they serve literally 50,00 to 60,000 customers each month) to identify early signs of certain chronic diseases like Alzheimer's and Dementia.
How does Life Line Screening Work Exactly?
Life Line basically targets localities like community centers and senior homes to set up their screening programs. They have launched their centers all across 48 states and specifically look out for special events where they often give out free trials just to let people be aware of their cause and how preventive screening can help them in the long run.
You can search them up online and even register for a sitting. All you have to do is to find an event near you, click on the schedule button in the website; provide, height, age, weight, take a few health-related questions, along with mentioning family disease history, and you're all set.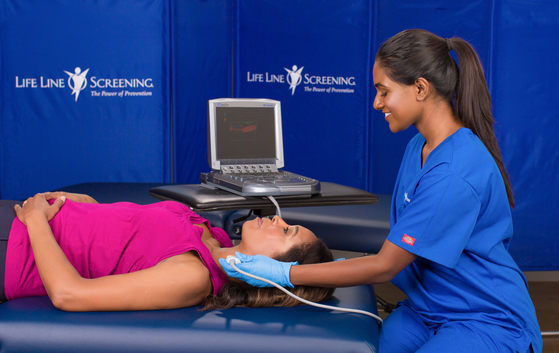 Health screenings at Life Line are primarily conducted by fully certified ultrasound technologists, and you will be getting your results within two weeks or three through the mail. But for certain types of tests, you will just have to wait a few hours to get it.
Their laboratory is certified by the U.S Food and Drug Administration's CLIA regulations, so you know that you're in good and accurate hands when going in for any of their tests.
The Available Tests in Life Line Screening
Life Line's preventive health screenings circle around five major categories, which are:
Chronic heart diseases that may lead to a stroke in the future

Liver functions, kidney functions, along with a future possibility of diabetes

Carcinoma, or any other form of malignant and benign cell growth

Degenerative bone and joint changes, (includes osteoporosis)

Wellness Panels
Here is a list of some of the major screening tests done in Life Line, along with the age you should do it at and the early signs and risk factors that concern that particular disease.
Screening Test
Your Risk Factors
Abdominal Aortic Aneurysm
Age 50+
Genetics, high blood pressure, high cholesterol, male gender, obesity, smoking
Atrial Fibrillation
Age 40+
Coronary artery disease, diabetes, high blood pressure, obesity, sleep apnea, smoking

Carotid Artery Disease
Age: 50+ or 40+ with at least two risk factors
Diabetes, family history, high blood pressure, high cholesterol, obesity, smoking
Chronic Kidney Disease
Age: 60+ or 50+ with risk factors
Diabetes, family history, genetics, high blood pressure, race/ethnicity
Colorectal Cancer
Age 45+
Inflammatory bowel disease, family history, low fiber diet, obesity, smoking
High Cholesterol/Lipid Panel
Age: Varies based on risk factors
Diabetes, family history, high-fat diet, high blood pressure, obesity, smoking
Osteoporosis
Age: 50+ or 40+ with risk factors
Low-calcium diet, physical inactivity, race/ethnicity, small frame, smoking
Peripheral Arterial Disease
Age: 50+
Diabetes, family history, high blood pressure, high cholesterol, obesity, smoking
Type 2 Diabetes
Age: 45+
Family history, high blood pressure, obesity, physical inactivity, race/ethnicity
The Cost of the tests at Life Line
The screening tests at Life Line are particularly segmented in different packages where most of them start at $149.
One of the most common packages is that of heart disease and strokes. It too costs $149 and comes with five different health screening diagnostics. Out of the five, four of them try to determine the risk factors for stroke and chronic vascular diseases, while the other is used to test for early signs of osteoporosis.
A $228 package, on the other hand, will not just include those five above mentioned tests but also a thorough health assessment to further identify the risk factors of six different chronic diseases.
Additionally, Life Line gives out membership schemes as well. If you opt-in for the Gold Membership, then for just $19.95 every month you will get six standard health screenings annually.
Apart from that, the membership will also include certain cardiovascular screenings, which will be determined by your previous health risk charts and family history.
Wellness Gold Membership benefits include:
One-on-one nurse consultations

Laboratory analysis up to $100 annually
Two free carotid artery screenings
VIP status with priority customer service via phone and at screening events
Their Service and Customer Support
The customer support at Life Line is much superior to what most of the other screening companies today offer.
With a shift timing of 7.30 am to 10 pm EST on weekdays and 9 am to 5.30 pm on weekends, they may not be able to provide a 24-hour support, but for the time that they are there, they are incredibly helpful. 
For some questions and queries, you can always visit their website, which contains answers to over 40 commonly asked questions concerning, screening, payment, event details, etc.
What are some of the major complaints about Life Line?
Well, no screening company is perfect, and Life Line too suffers from minor flaws in certain areas.
One of the major gripes that most customers have with this company is that a lot of the health care plans do not cover Life Line Screenings.
Additionally, their reception is not all that good, which did lead to a lot of issues with the appointment, billing, and test result delivery. They do a lot of unwanted telemarketing via email as well, which doesn't sit all that well with customers.
These are some of the reasons why even though they were rated A+ from the Better Business Bureau, they have a 2.5 out of 5 stars in their overall consumer rating and a 3.6 stars in their Facebook page.
However, one amazing thing about Life Line is that it tries to tackle each customer grievance individually and not just send out automated emails.
Some Frequently asked questions about Life Line
How can Life Line provide such expensive screening tests at such an affordable price?
As Life Line Screening is tied with a lot of community organizations, this company doesn't have the same amount of expenses as some of the other clinics. Hence their rates are pretty low in comparison.

When and how periodically should I go in for a Life Line Screening?
If you're above 40 then going in for a screening will really be a great idea. As for how often you should get one; Life Line will let you know after you're done with your first screening. They will correlate your family history with your test results and give you an approximation.

Are the test results of Life Line screening accurate?
The screening will not positively tell you if you are going to have a particular disease in the future. But it will give you an approximate census if you are outside the normal risk factor range or not. Just make sure that you go to your physician with your test results. 
Final Thoughts
Life Line screening tests are indeed one of the best ways of preventing certain chronic disease from popping up in the near future. Not only are their tests affordable and non-invasive, but all of their technicians are certified and their lab, accredited, so you will indeed be in good hands every time you go in for a screening.
Heather D.
"A few years ago, I took my father in for a health screening test. I was surprised to find out that he showed a lot of early signs of stroke and high blood pressure. He looked pretty fit to me, but I did take a second opinion from our family physician after the results, and only after he confirmed it did I realize that he had a very high chance of having a stroke in the future. We started to take preventive measures right away."
Stan L.
"I was having some joint pains recently, which I thought to be just muscle cramps from sitting around too much. On a friend's recommendation, I went in for a screening at Life Line, and after a few tests, they told me that I was showing early signs of osteoporosis due to a low calcium diet. Their results helped me identify something which could have had severe consequences on my lifestyle in the future."