The Best Walk-in Bathtubs for Seniors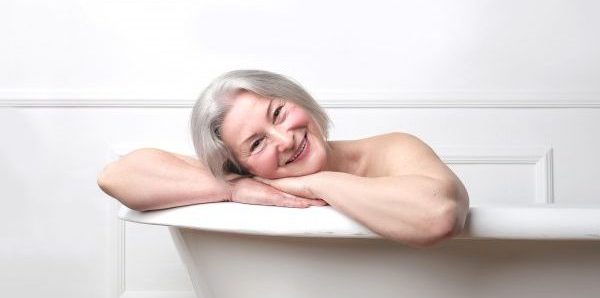 Switching to a walk-in tub can make a big difference in your independence as you age. They remove obstacles to mobility and allow you to bath unassisted longer. Many offer great features which make them a favorite for even the most nimble. There are, like any product, pros and cons of walk-in tubs. Some fill and drain slowly, and others have unwieldy lips at the bottom, making them difficult to navigate. Get the best quality for your money by selecting one of the best walk in bathtubs for seniors from a top-rated brand.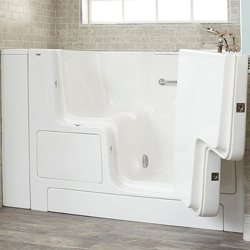 Why Switch to a Walk-In Tub?
We know that switching to a walk-in tub is a big commitment, from the cost of the tub and installation, to the time that bathroom remodels can take to complete. However, they offer a number of features that can drastically improve mobility, independence, and lifestyle. Considering your needs and desires both today and as you age, is a walk-in bathtub best for you?
Improve your mobility, safety & convenience

One third of adults over the age of 65 take at least one fall each year. 80% of these falls occurs in the bathroom. Don't step over the wall of the tub, decreasing stability and risking a major fall. Instead opt for a walk in with a low 

lip. Most walk-in tubs also feature a convenient seat and grab bars help avoid slips.

 
Simplify your life

After a long hard day, there's nothing like sitting in a relaxing bath. Make this easier and more comfortable, especially as you age. Move easily in and out of your bath, without added strain on your muscles.

Add spa-like luxury

Many walk-in tubs offer a range of features to add a little "ahhh" to your lifestyle. Hydrotherapy jets massage your body, molded seats cradle your back, and heating elements keep your water at the perfect temperature for a long enjoyable bath.
Quick Facts: Pros and Cons of Walk-in Tubs
Pros: Ease of use, independent bathing, safety features, therapeutic use.
Cons: Installation cost, slow fill and drain (on some models), need for a large water heater
Features You Want:
Anti-slip surfaces

Safety grip bars

Anti-scalding mechanisms

Quick fill and Quick drain features

Low lip to step over – avoid falls with small steps into the tub

Self cleaning – don't let mildew and mold ruin your investment.

Lifetime guarantees – make sure your purchase is protected.

Air and water jet systems – either or both of these can add a touch of luxury to your bathing experience.

Easy to use – if you don't understand how to use the tub with a quick tutorial, it's too complicated. Opt for simple controls where possible.
Additional Health Features
Wheelchair accessible tubs

Bariatric tub, if recommended by your doctor
Paying for Your Tub
Check with your insurance policy, medicare, or medicaid to see what coverages, if any, you qualify for. The instances where these policies can help cover the costs of a walk-in tub are complex, so we recommend speaking with a representative for each policy to see if there are any coverages you may qualify for.
Make sure you know your budget before you start shopping, and ask about additional fees for installation or other expenses. Get a full quote in writing before you agree to make a purchase.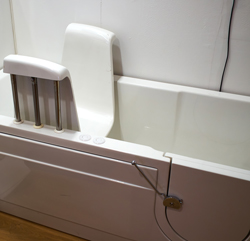 What to Avoid:
For many seniors, a walk-in bathtub can be a great option which gives them independence and ease. However, there are a fewdrawbacks you'll want to avoid as you select the right model for your lifestyle. Take the time you need to choose the right fit.
Time to fill and drain
Since you'll be entering through the side of your tub, it will need to fill and drain while you're still in it. Make sure you've selected a model with quick fill and quick drain options. This will make sure you're comfortable using your tub, instead of leaving you cold and wet as you wait for the tub to finish
Water heater & water pressure
Make sure you speak with a technician to confirm the model you've selected is a good fit with your home. Low water pressure can increase time to fill the tub, while some heating features may not be compatible with certain water heaters. Discuss any concerns when getting a quote and make sure you know all costs up front.
High cost
Getting all the features you want can greatly increase the advertised cost of a walk-in bathtub. Be sure to know your budget ahead of time, and purchase from reviewed, reputable brands to avoid hidden fees or scams.
Small size
We recommend looking at a range of sizes before making a purchase. Purchasing a model that is too small could result in a cramped, uncomfortable experience, and, for customers with caregivers, limit assistance upon entering and exiting the tub.
Our Top Picks
With so many options in walk in bathtubs for seniors, making a decision can be overwhelming. We've narrowed the playing field by reviewing top-rated brands which offer great benefits with few-to-no drawbacks. The following selections were chosen for their customer reviews, lifestyle features, price-point, and ease-of-use.
American Standard

This trusted brand crafts classically-styled tubs with a range of different feature, allowing you to find the perfect combination for your lifestyle. You can purchase these online, or at your local Home Depot or Lowes. Either way, they boast the largest selection of installers to help you get set up. Prices start at $4,700

Our favorite model, from their Gelcoat Premium Series features a combination of water and air jets, a contoured seat, and their patented Minute Drain system.
Independent Home

With prices in the mid-range, Independent Home offers a few different models ranging from simple to fully-equipped. Their models can be customized to fit your home and your needs. Independent Home frequently offers discounts and coupons to make help you find a model in your price range.
Safe Step

More on the expensive side, many Safe Step models start at $10,000 (including delivery and installation), and offer luxury features that earned them Retirement Living's "Best for Arthritis and Joint Pain" ranking. Their models come with a lifetime warranty. They also offer a combo walk-in bath and shower. One great thing about Safe Step is that they'll schedule you with a technician right away to visit your home. He will measure your available space, and discuss the best model for your home, all for free.
Jacuzzi

Jacuzzi offers two different lines depending on your needs. Their standard Jacuzzi Walk-In Tub line fits perfectly in the space of a standard bathtub, simplifying bathroom remodels. Both lines offer a range of common features including, of course, massage jets. However, if you like a good salt bath, Jacuzzi is the

only walk-in tub manufacturer offering epsom salt compatible design. Jacuzzi offers a number of luxury features for the most comfortable experience.